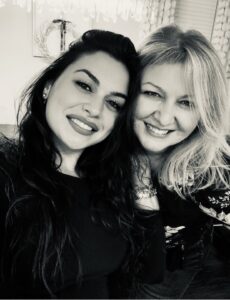 What was the guest experience like before digital locks became the norm? Three words come to mind: bulky, metallic, and expensive (to repair or replace). Luckily, in my time as a hospitality interior designer, digital electric locks have long been the norm. Keyless entry is by no means a luxury. In fact, in the digital age we're living in, it's a must have and prominent in all facets of the hospitality industry.
In this month's blog, I sat down with GESI hospitality, an FF&E manufacturer based out of Queens, New York to give us some insight into the growing tech trends in the hospitality industry.
Who is GESI?
GESI Hospitality provides electronic locking systems to the hospitality industry. Locally owned, they started out as a family business, operating from a one bedroom apartment rental in Queens, New York. The kitchen served as the office and the bedroom as the warehouse. Fast forward 25 years later, and now it's a beautiful built-to-suit office building in Astoria! It was designed with high-end details they admired in some of their favorite hotels throughout the years. Quite a change from boxes stored in a bedroom! Asked what they're most proud of, GESI replied: "Our people. Our service. Our resilience."
Their purpose as a company is keeping their properties, which includes hotels and multi-family buildings, safe and secure. They aim to ensure their clients consistently have reliable and trouble-free products that include reporting capabilities to protect not just guests but hotel staff as well.
What does GESI do?
GESI has a growing product line of hardware, Mobile apps, and software that accompany electronic digital locks. You might be familiar with Essence RFID Locks for their modern and minimal design. In applications, Mobile Key, delivers the guest experience key directly to one's phone that many hotel brands utilize in lieu of the plastic card. And in software, "Visionline is a platform with the ability to expand to online, and energy management while providing an incredible array of reporting and customizable tools."
Since the pandemic started, Mobile Key has been the talk of 2020, and for good reason. Not only does it not involve exchanging germ-carrying cards, but since everything we do is from our phones, it's the logical next step for hotels. GESI says, "the other huge request from our customers is touchless solutions. And as an added plus, since Mobile Key is delivered directly to a guests phone, logically it is touchless as well!"
Tech Trends
One of the biggest challenges they have faced over the years is being a 24/7 industry and keeping up with the ever changing technology landscape. However, they've realized that the real challenge has never been about one single thing but about the fact that change is constant. The challenges they face affect everyone, regardless of what industry they are in. I can certainly attest to this. My business has had to make some small pivots during the pandemic when the tourism industry plummeted.
It comes to no surprise that when they think about future trends, the buzz words are what most companies have been seeing for the last decade: "touchless, IoT, location services, and integrated solutions. The future is all about Big Data." Luckily, I don't have to deal with big data. However, touchless and integrated solutions are very popular when selecting furniture, fixtures and equipment.
My Takeaways
As an interior designer, I'm always looking for ways to elevate the guest experience. Doors are often the first impression a guest has when they enter a new space. Their job is to help a guest feel secure and protected first and foremost. Why not create a customized and hassle-free process. I was amazed that GESI can create solutions around practically any type of door application! Beyond the traditional guest room doors, they can accommodate glass doors, and even historic preservation buildings with specific constraints. In addition, they partner with Assa Abloy Global Solutions, a powerhouse and industry leader in contactless entry. One of the best parts is that GESI is just a borough away.