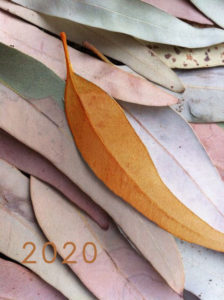 The New Year is always a great opportunity to change your usual routine, upgrade your lifestyle mentally and financially, and well, work out some of last year's kinks and hit the ground running. Turning over a new leaf applies to business practices in the workplace as much as it does to personal resolutions to help build a better you.
Personally, I always like to assess my work ethic at the start of a new year. I'm eager to see good, positive changes in 2020 workplace practices. So I made myself a quick and easy list of New Year's resolutions to help my colleagues and I work smarter, not harder.
Number one on my list is acknowledgement. Everyone appreciates a pat on the back for a job well done. We all thrive on compliments and positivity, and often pour that enthusiasm back into our work. Follow that up with a reward. It could be as simple as buying a colleague lunch, an ice cream or even their favorite cup of coffee. Treat someone to a small gesture of kindness, and don't forget to treat yourself when you've excelled in your work or overcome a major hurdle. In order to arrive at my first two resolutions, I consider motivation a key factor to success. Get creative with your motivational techniques and sprinkle in surprises such as yoga hour during the work week or a group roundtable where one of your colleagues speaks about a work project, they're particularly excited about. Lastly, celebrate success and keep a positive attitude. It may sound obvious, but if you think beyond the predictable holiday parties and office lunches, you'll be surprised at the response. Invite your colleagues for a day of wine tasting, a manicure pedicure day, or glass blowing class for no other reason than to connect outside of work and find new avenues of inspiration.
I recently read a quote that said, "Your success and happiness lies in you. Resolve to keep happy, and your joy and you shall form an invincible host against difficulties." And I say, resolve to keep your head up, keep forging ahead, and remember to make your own fun this year.