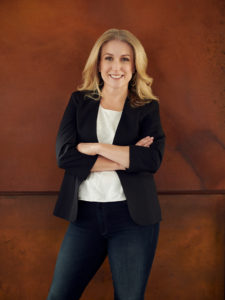 Creativity Doesn't Discriminate
We've all got a creative bone in us.  It's just a matter of finding it and zeroing in on your passions and skill sets that lie within.  Whether it's trying out new dishes that defy your go-to, creating your own blog, or designing your dream barn, we've all got the creative juice.  It's simply a matter of trusting yourself, and your dreams.  So make a commitment in 2020 to forge ahead and get creative!
Our Driving Force
At AJC Design, our motto and guiding principle is simply –  Creativity is Everything!™  This February marks my lucky 13th anniversary since founding AJC Design. From my first 117 guestroom, $3.8 million renovation project in Westport, CT to now, a 211 guestroom, $210 million ground-up project in Harlem, I certainly couldn't have made it this far if I didn't rely on lots of faith and belief in myself and a commitment to pursuing my creative instincts.
Creation is Liberation
In the world of design, I've discovered so much creative freedom.  I've worked on everything from reimaging interiors to solving structural issues to engaging in architectural plans and dialogues.  You see, creativity for me is a learning, and liberating tool.  And this doesn't just apply to design.  It apples to virtually any discipline or practice.  In this New Year, I would encourage you to channel your creative spirit and, well, go for it.  Creativity doesn't wait for that perfect moment.  If you never give it a try, you'll never know.
There's Reward in Risk
Something I often like to remind myself of is that there is risk in being creative, but it usually more than pays off in the end.  Renown American sculptor Richard Serra said, "If you want to make art, you have to suspend judgment and you have to involve yourself with play and not worry about the outcome." There you have it; pass on the fun!